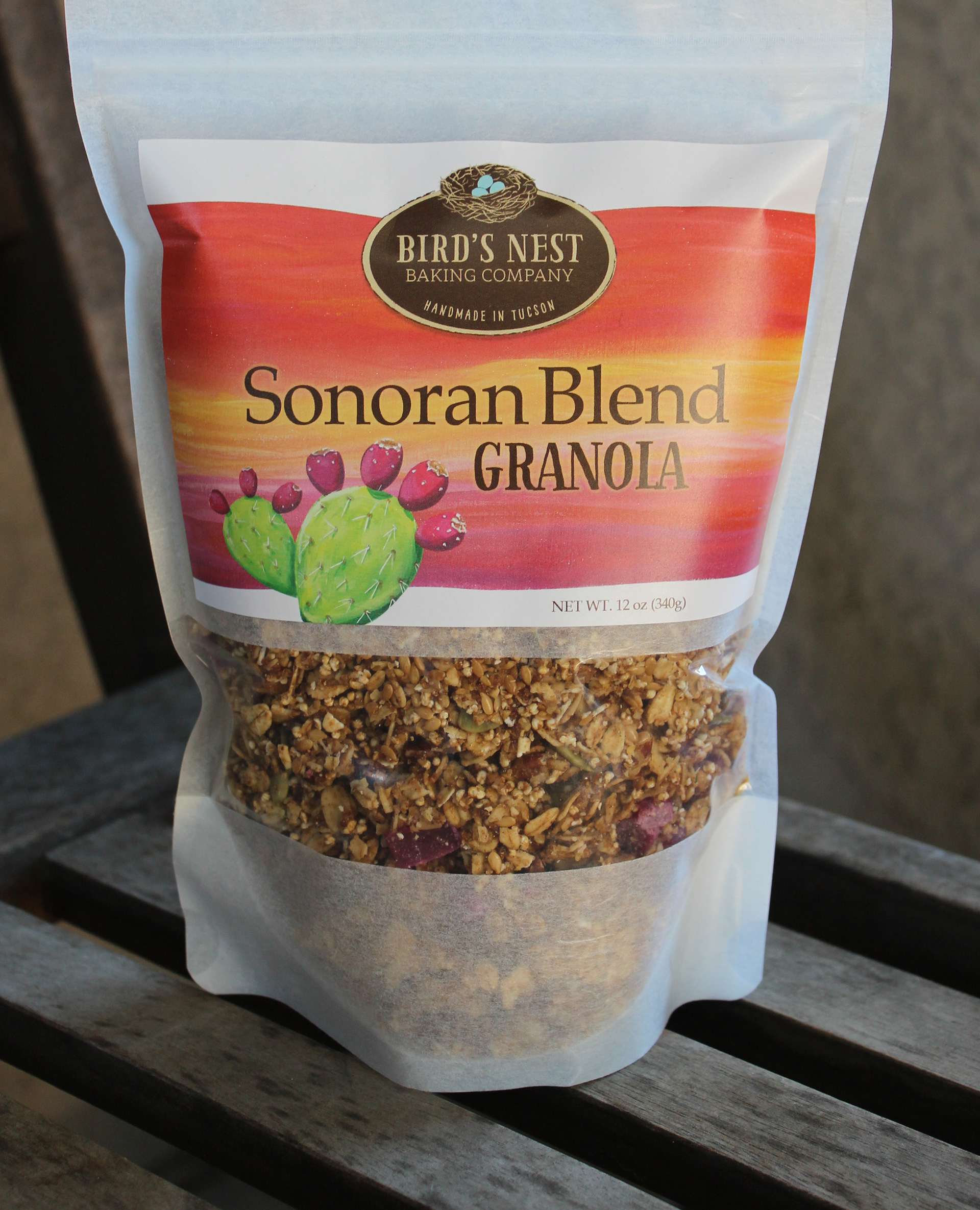 Honored to be receiving an Addy Award for the labels I created for Bird's Nest Baking Company's Sonoran Blend Granola. The prickly pear and sunset background were both painted using acrylics on canvas paper.
I updated the Bird's Nest Baking Company (BNBC) logo by changing a few things. I simplified the nest from it's previous version, changed the type treatment and added "Handmade in Tucson". I also laid out the back label which includes the ingredient list, nutrition chart and contact info for the company.
Linda Friedman, owner of BNBC, and I worked together over many months to create the new package design for all three of her flavors. Each had illustrated elements which capture the organic and tasty quality of her hand-made granola. Each flavor also has three sizes also.
Bird's Nest Baking Company's organic granola is available in a variety of places including Whole Foods Markets, AJs Fine Foods, and the Heirloom Farmer's Market.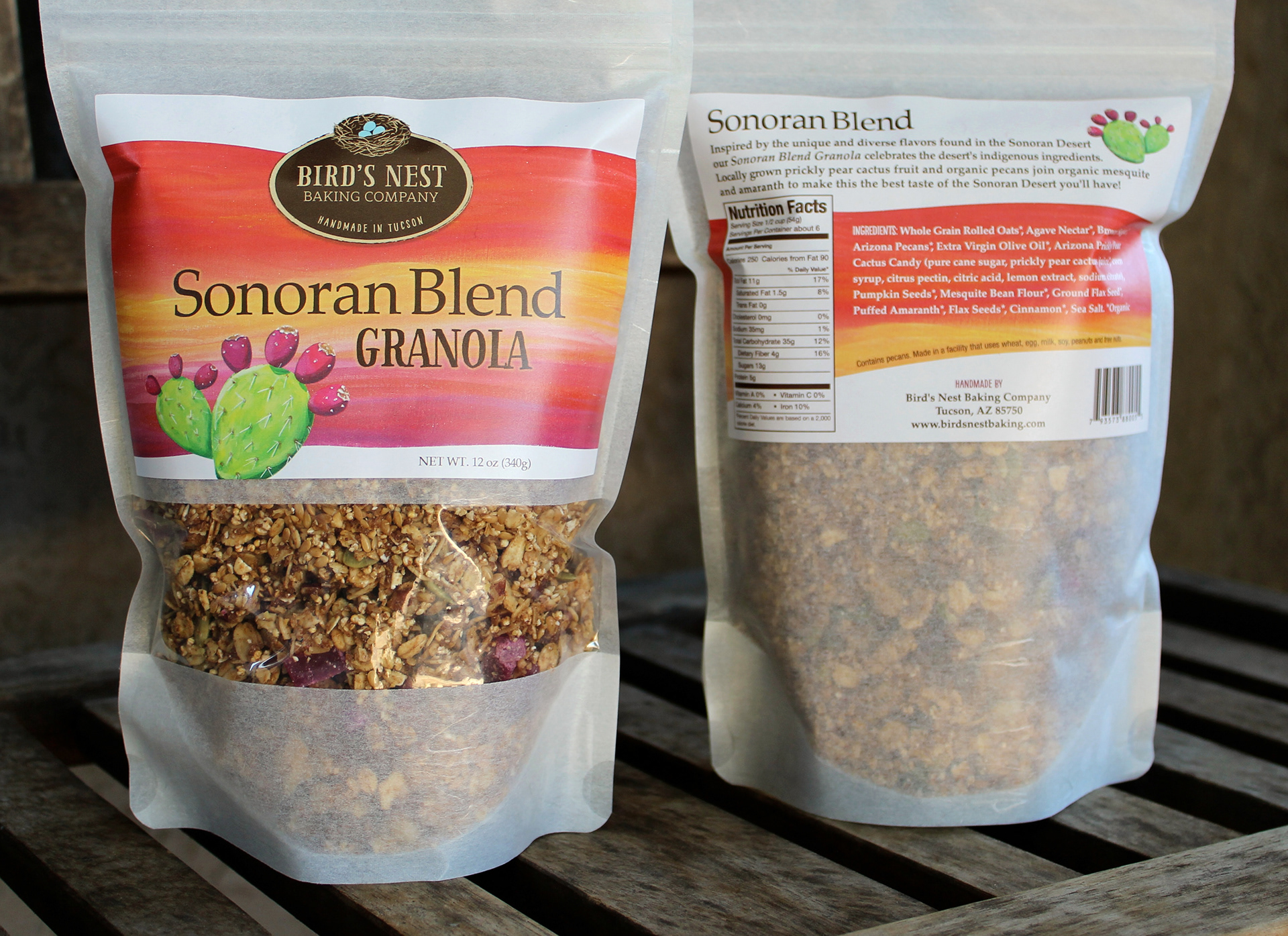 About the 34th Annual Tucson ADDY Awards®
This competition recognizes exceptional advertising created in the Tucson metropolitan and Southern Arizona market. The local component of AAF's American Advertising Awards, the Tucson ADDY Awards honor advertising creative excellence in all media including print, broadcast, interactive, out-of-home and public service advertising, with professional and student categories of competition.
A distinguished judging panel of advertising creative executives from markets across the country selects winners from an anticipated 500+ entries.